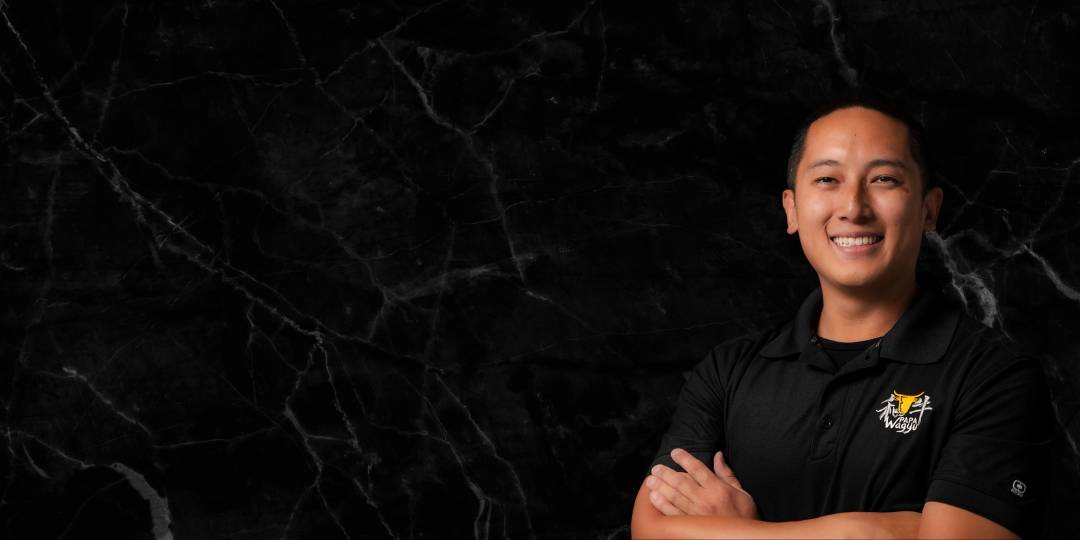 Welcome to Papa Wagyu, your passport to a world of exquisite flavors and unparalleled melt-in-your-mouth indulgence. We are your trusted source for the finest Wagyu beef from around the globe, meticulously sourced and delivered straight to your doorstep.

Indulge in the ultimate culinary experience as you explore our carefully curated selection of Wagyu beef, renowned for its unmatched marbling, tenderness, and flavor. Our team of experts scours the world to bring you the best Wagyu beef from Japan, Australia, the United States, and beyond. We believe that extraordinary beef should be accessible to all, and we're committed to sharing this culinary treasure with you.

Leaving my previous family business after dedicating eight years of my life was a daunting decision, but it was a leap of faith I had to take to chase my dreams. My story is similar to Gary Vaynerchuk's, and I left with 0 equity in the company. I started working at Facebook and enjoyed my short time there, but I yearned for more. I left Facebook during the pandemic and started Papa Wagyu to ship a moment of happiness during difficult times..

Success is about bringing our communities closer together - enabling greater personal connection, mindset growth, and breaking down barriers.

People often consume wagyu in celebratory settings, and delicious steak is a universal language most people understand. Individuals often experience new cultures first through food, and my mission is to build a uniquely poised brand to bring multicultural communities together.

Sharing a meal allows individuals to get to know each other more personally and creates a safer space for open dialogue. Dinner tables forge new communities and strengthen existing relationships.

Today, as I look back on those eight years in the family business and the subsequent triumph in my chosen endeavor, I am grateful for the courage to make that life-altering decision. It's a testament to the idea that sometimes, stepping away from familiarity can lead to the most remarkable and fulfilling chapters of our lives.

Retail | Wholesale | Events & Catering
As a passionate advocate for the exquisite world of Wagyu beef, I take pride in providing expert recommendations that elevate your dining experience to a new level of indulgence. With a deep understanding of the various Wagyu grades, origins, and easy cooking techniques, I tailor my suggestions to your unique preferences. I'm here to guide you on a delectable journey through the world of this legendary beef.


"Wagyu is crafted from passion and meant to share with friends and family. It's about building community at the dinner table and warmth of love."